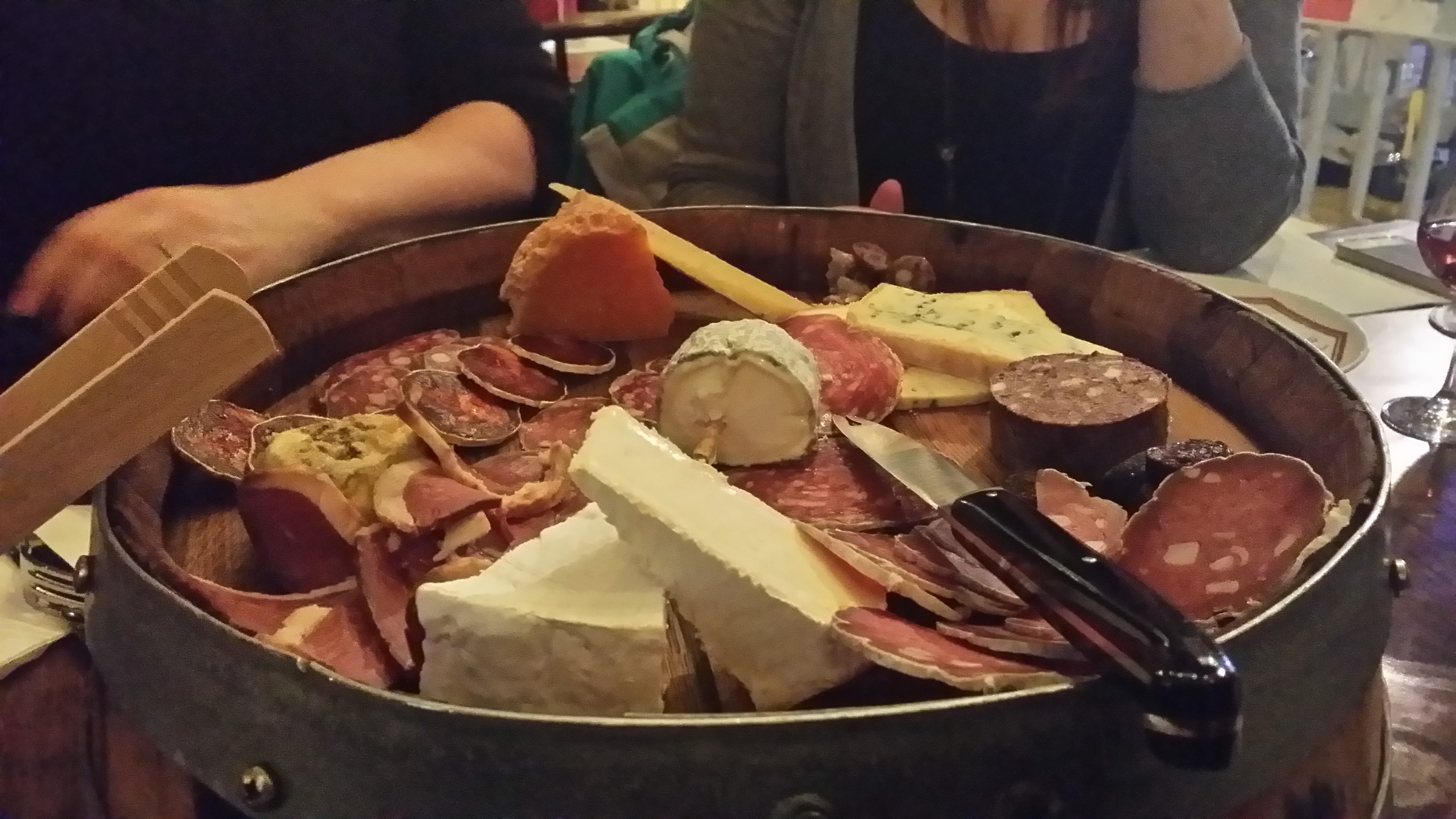 Grubcrawl
It had been a couple of months since our last grubcrawl, so it was good to start the 2016 trail with a city centre tour of three high quality venues. It was a three-hander, this time, with grubcrawl veterans Graham and Tim along for the fun.
We started at El Cartel on Thistle Street. I've just about dealt with the guilt of my words burning it down, when it first opened. I've visited on a few occasions since then and been routinely impressed.
Given we were just in for starters, the name of the game was restraining ourselves from ordering too much. I took charge and ordered the guacamole, the wings, and a pair of taco pairs, with cod and sweet potato the respective chosen fillings.
The guacamole was as impressive as ever and the tacos were good, too, but it was the wings that were the standout. They were, without question, the best wings I've had in the city.
I had a very nice mezcal old fashioned to back things up, and the chaps enjoyed their Day of the Dead beers.
Next it was on to new pizza kid on the block, Dough, on Rose Street. This is the third time I've written about the place, having visited both during the Festival and very recently for lunch.
Aware of the hefty size of the pizzas, I suggested that two between the three of us would probably be the way to go. Tim asked the friendly counter staff whether they were up for making us two half-and-half dishes, so we could try four options from the menu. They were more than happy to do so, so we tried the Scozia, Angus meatball, prosciutto and mushroom, and goat's cheese garden varieties.
Always a fan of an egg on a pizza the Scozia, which brought together egg, tomato and haggis, was the winner for me. The others were very pleasing too, though.
By this time, we were pretty filled with food, but wandered on undeterred towards Bar a Vin, the wine bar under L'Escargot Blanc. It was rather lovely to find owner Fred Berkmiller on duty, welcoming us on my first visit to the place.
We pondered for a while but eventually settled upon a selection of cheeses and charcuterie, presented very neatly on a curved barrel stave.
What arrived was an outstanding selection of Herve Mons cheeses and delicious saucisson, duck, boar and Basque chorizo of special quality, alongside a little bonus plate of Hammond charcuterie.
It was mind-blowingly good and alongside a crackin' good Languedoc pinot noir, we were left like delighted little piggies.
All that was left was to roll home to our respective abodes and reflect upon an excellent evening.
So overall, this was another highly successful grubcrawl. We visited three places of real quality that were on very strong form. I look forward to visiting each of our stops again individually in the coming months.
We ate: guacamole, wings, cod tacos, sweet potato tacos; pizza prosciutto e funghi, Scozia, Angus meatball, goat's cheese garden; cheese and charcuterie
We drank: Day of the Dead pale and porter, mezcal old fashioned; grapefruit San Pellegrino; pinot noir
We wore: grubcrawling weeds
Total bill: £42; £25.20; £70
Addresses: Bar a Vin – 17 Queensferry Street, West End, Edinburgh EH2 4QW; Dough – 172 Rose Street, New Town, Edinburgh EH2 4BA; El Cartel – 64 Thistle Street, New Town, Edinburgh EH2 1EN