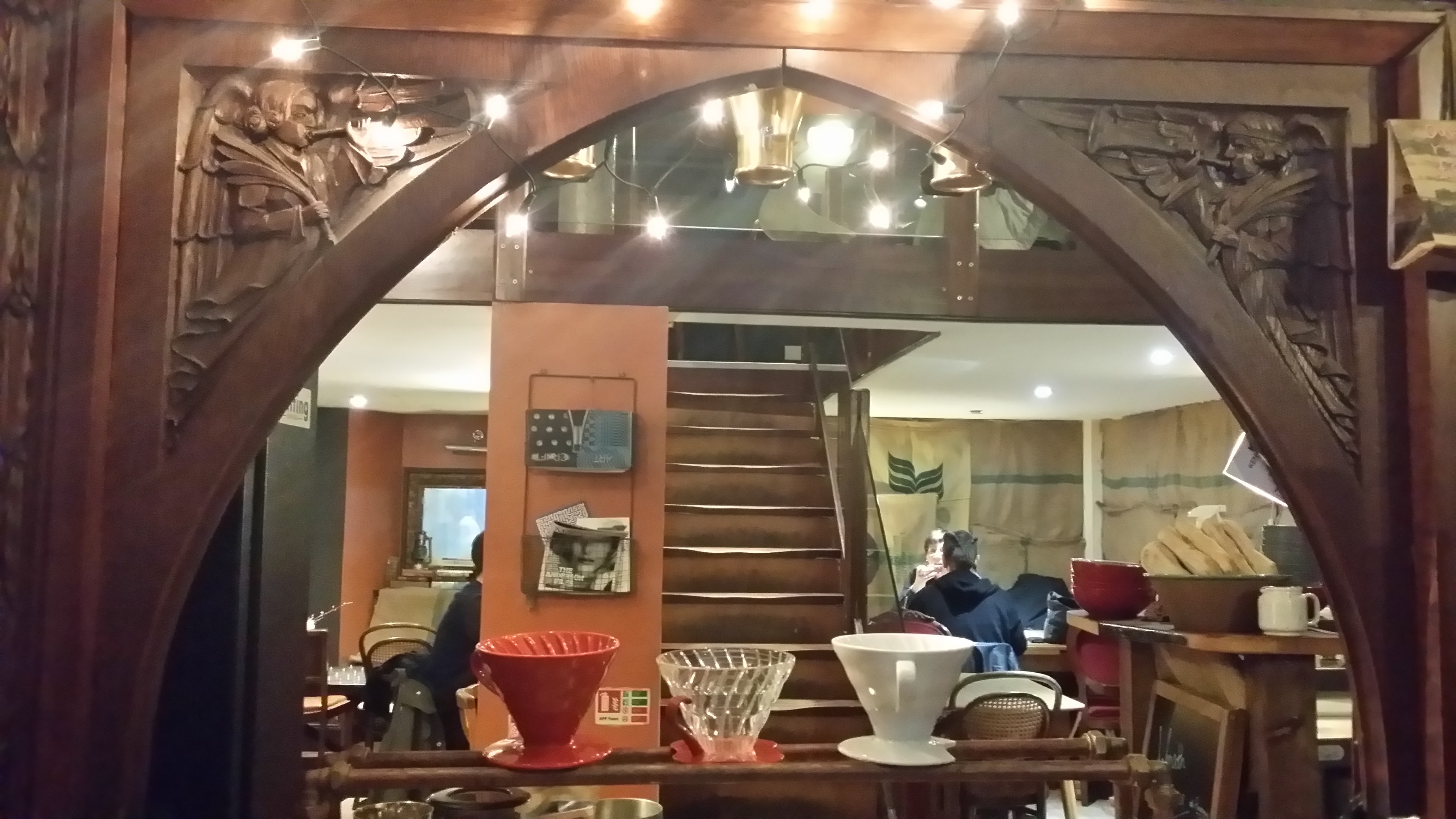 Artisan Roast
Although I'm a huge fan of
Artisan Roast's coffee
, I've struggled with their Edinburgh cafes on Broughton Street and Bruntsfield Place. I understand the aesthetic, drawing upon the revolutionary coffee house look, but I've just found them a little forbidding.
When on another visit to the west took me to Gibson Street, I had to give their Glasgow shop a try.
I was joined by regular guest quester Tim who needed his Thermos filling, so was delighted with that they were able to accommodate this request.
The split level interior was absolutely charming; a beautifully appointed coffee hideaway with lovely wood detailing. I was hugely impressed.
The friendly counter people were quickly about the task of preparing my espresso (£2) and a long black (£2) for Tim. We were soon on our way, sipping as we walked.
The coffee proved as good as ever with excellently prepared espresso, full of brightness and balance. It was an excellent start to a busy week.
So overall, I was really pleased to finally sample the Glasgow Artisan Roast delights. I found the Gibson Street shop just lovely, and the coffee was top notch. Make sure to visit next time you're in the neighbourhood.

Address: 15-17 Gibson St, Glasgow G12 8NU