Polentoni
I remember being super-impressed with Polentoni when I first visited back in 2014. I've been a regular customer since then, not least because I've been living close by in recent times. I thought it was time for a re-appraisal so popped in for breakfast on a recent sunny morning.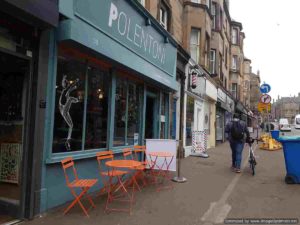 The set-up remains much the same with a compact dining space packed with tables. It is usually very busy so I was delighted to be the early bird to catch a window table.
The menu held a panoply of north Italian delights. I chose their baked eggs with mushrooms, spinach, provolone and truffle oil. I added an espresso which was to their usual very good dark roast standard.
As is often the way with truffle dishes, the wafting aroma of its arrival was a joy in itself. The eggs were beautifully cooked and the veggies were fresh and invigorating. It was a truly splendid breakfast dish.
With as warm a welcome as you'll find, Polentoni is an absolute gem and one of the finest eateries of its type in the city.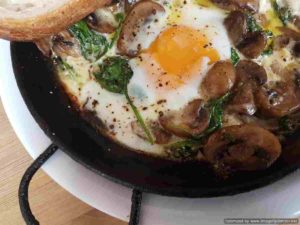 So overall, it was a delight to find Polentoni on continued excellent form. I will miss having it so close at hand, but will continue to visit whenever I get the chance as it's a firm favourite. If you've not yet visited, make it your business to do so soon.
Scores
Blythe scores Polentoni
4.5/5 for food
4/5 for presentation
4/5 for setting
4/5 for service
giving an overall 16.5/20
I ate: baked eggs with mushrooms, spinach, provolone and truffle oil
I drank: espresso, water
I wore: pink trousers
Total bill: £9.50
Address: 38 Easter Road, Edinburgh EH7 5RG