Koelschip Yard
Our Beer Man's Verdict
Koelschip Yard is the new venture from the people behind the excellent Salt Horse, and represents their first foray into Glasgow.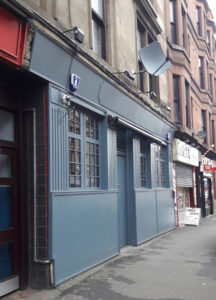 It's in a fine location in the southside of the city just round the corner from Lunchquest favourite the Allison Arms and a short walk from the wonderful Laurieston.
The exterior is nondescript grey – signage will be in place shortly – and I initially wasn't even sure it was open.
That belied the warmth of the welcome, however, as the staff were endlessly helpful and cheerful.
It has a fairly traditional pub lay-out. Intimate and cosy, classy but unpretentious, it feels like a good fit for the area.
The name – koelschip is Flemish for coolship, a vessel used in the production of beer – tells you they are serious about beer. The offering, unsurprisingly, is similar to Salt Horse: a small but impeccable selection on draught – including a couple of cask lines – and bottles in the fridge.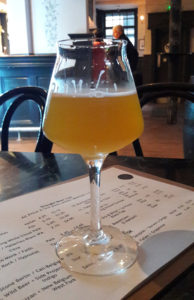 Many of the beers from the lauded / hyped Rainbow Project – largely sours – are on offer when I visit.
Instead, I have an lovely IPA from Kernel showcasing Hallertau Blanc and Citra hops. The El Mariachi from Beavertown is even better: salty, tart, slightly savoury – complex but beautifully balanced.
The cask Darwin's Origin from Salopian is fine, but is completely overshadowed by Black Flag from Dry & Bitter. It's a hefty 13% ABV but – despite big, boozy, roast flavours – is smooth and easy.
A dash for the train back East cut my visit short otherwise I would have lingered longer in the Koelschip Yard's under-stated excellence.
It's enough of an attraction in its own right, but other interesting food and drink options nearby now make this part of Glasgow feel like a hub.
Address: 686-688 Pollokshaws Road, Glasgow G41 2QB