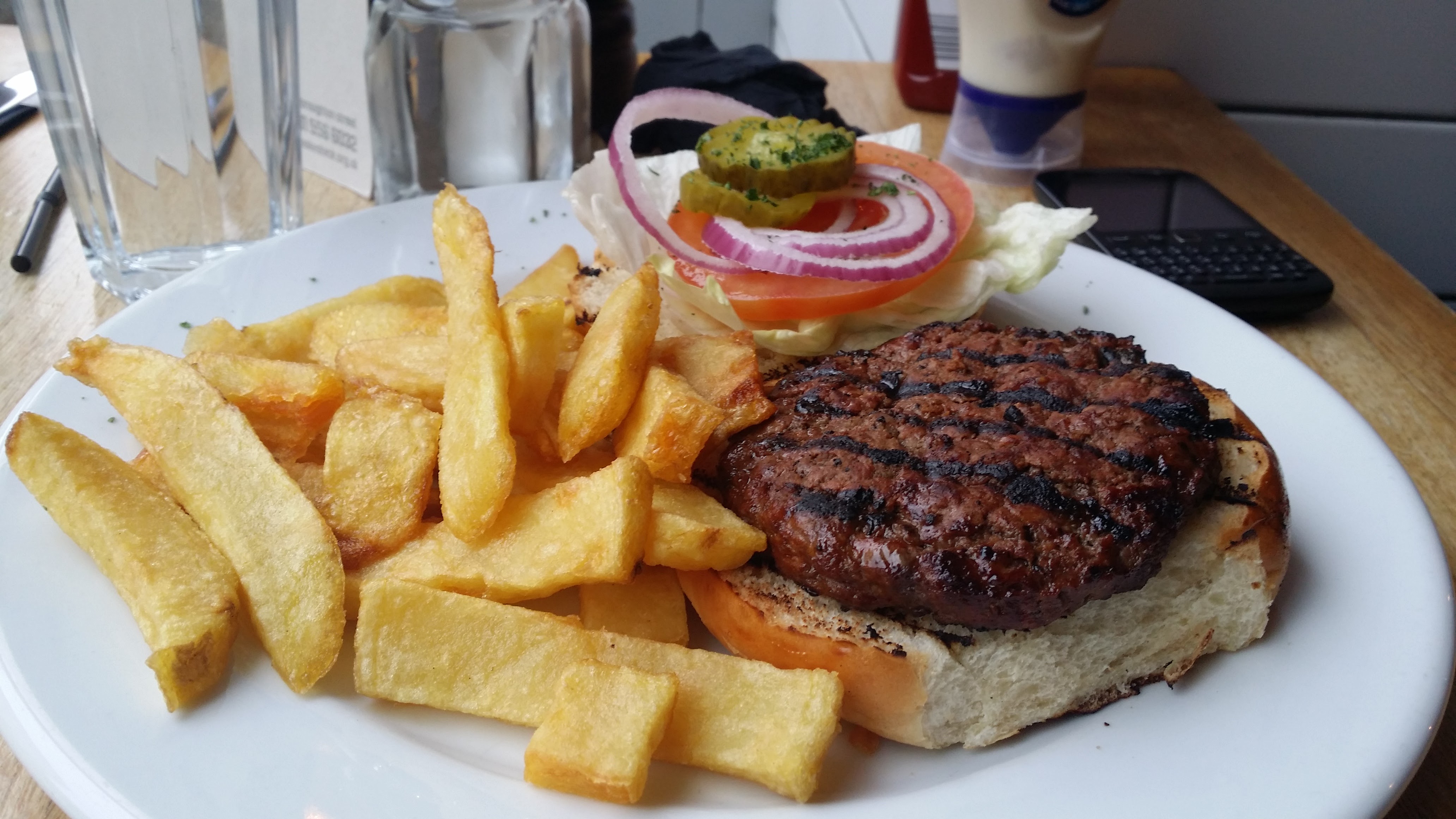 Smoke Stack
Having started reviewing in 2011, there's a fair chunk of our back catalogue that's looking a little dusty and out of date, so I'm keen to update some more places this year. I started this trend with a visit to the Smoke Stack on Broughton Street.
I visited with friend Kathryn back in 2011, when we had a decent steak dinner that didn't set the pulses racing particularly quickly. I'd not previously visited for lunch.
The lunch deal offered two courses for £11.95. This sounded pretty good to me, so I quickly settled upon the lentil soup to start then followed with their beefy burger.
The soup arrived looking quite promising. It proved a really good version of this staple soup with a good rough texture and bags of flavour. The accompanying bread was good and fresh, too.
The burger didn't live up to this good start, sadly. While it was quite eye-catching with its char marks, it proved painfully lean and dry. Meaty notes were there, but there was no succulence to back them up. The chips were good, but the dish was a let-down.
So overall, the Smoke Stack was a bit of a mixed bag. I really enjoyed the soup, but the burger was not to the standard it should have been. Given the breadth of choice both in the neighbourhood and for burgers and steaks across the city, I'm not sure I'll be back before a scheduled refresh visit in about five years.
Scores
Blythe scores the Smoke Stack
3.5/5 for food
3.5/5 for presentation
3.5/5 for setting
3.5/5 for service
giving an overall 14/20
I ate: lentil soup; beef burger and chips
I drank: water
I wore: blue and red trousers
Address: 53-55 Broughton Street, New Town, Edinburgh EH1 3RJ
Total bill: £11.95