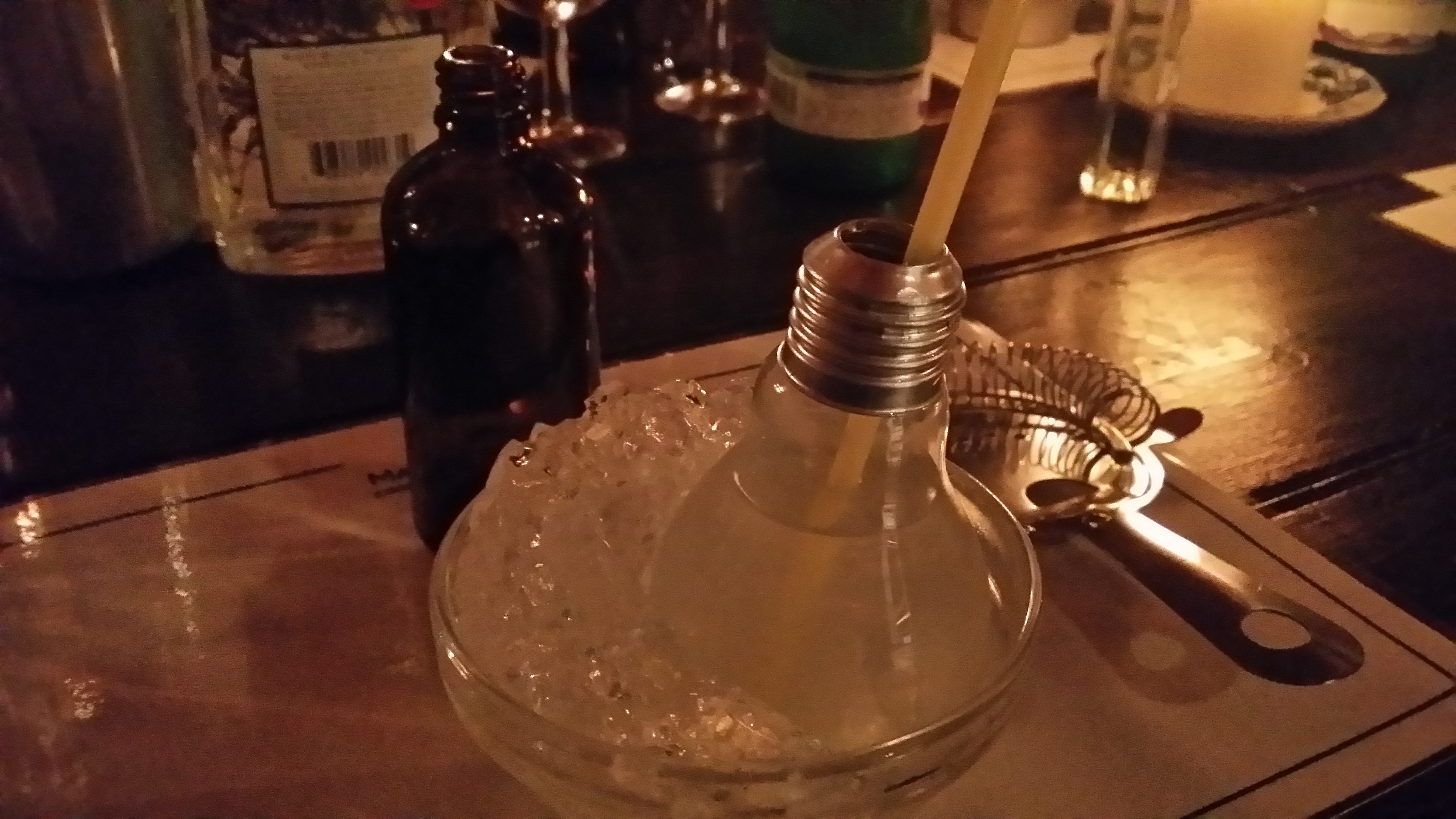 Martin Miller's Gin at the Last Word Saloon
There's little doubt that there has been an explosion of interest and production in the British gin industry over recent years, with the days of Gordon's n tonic as the only option now firmly behind us.
Of those who were at the forefront of the charge, Martin Miller's Gin has consistently been amongst the most valued and highly rated. Possibly because I haven't dived into the barrage of gin festivals that have grown-up of late with quite the same abandon as others, I wasn't overly familiar with their wares, so was delighted when brand ambassador Matty "the Hutch" Hutchison invited me along to a masterclass, last night.
Stockbridge played host to the event, with the Last Word Saloon the venue. Hutch was our genial host for the evening, taking us through the products on show – both the Original and the Westbourne strength – in a lot of detail, its balance of botanicals and Icelandic water, then turning us loose with the cocktail shakers to mixologise our own versions of a classic Corpse Reviver No.2.
Along for the evening were fellow cocktail enthusiasts Jonathan from 5pm.co.uk and Gary from EdinBlogger, with the Last Word's creative whizz Nikki and Penhaligon's finest Euan there to cast an expert eye over proceedings.
Glassware was raised in many a toast as we sampled the signature Martin Miller blend of botanicals. Gin from Martin Miller's is such a versatile spirit, equally at home on its own, with a simple mixer and garnish (we had some peppered strawberries with our G&T), or at the heart of a complex cocktail; we were given ample scope to explore all of these aspects.
Evenings must eventually draw to a close and this was no exception; we were left to reflect on the expert insight Matty had imparted into a product of impressive quality. Rarely has so much fun been had by such fully-clothed people, particularly on a blustery, partly bartley evening.